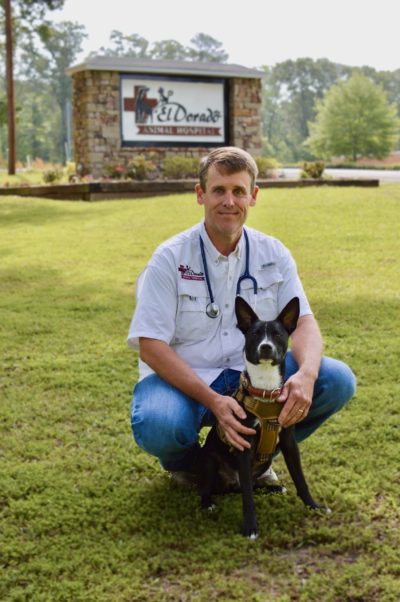 Dr. Casey Mitchell
DVM, Owner
Dr. Casey Mitchell moved to El Dorado in November 2011. When people ask what brought him and his family here, he likes to say it was God. Through a series of events and a leap of faith, the Mitchell family can now say they were called to El Dorado. Dr. Mitchell grew up in Jackson, MS. He attended Mississippi State University, College of Veterinary Medicine, and served as an associate veterinarian under two amazing mentors for 10 years prior to buying Ralston Animal Hospital and making it his own. The new clinic name, El Dorado Animal Hospital was named for the community it would serve.
Dr. Mitchell has a beautiful wife, Cindy (who serves as office manager in the clinic), and two beautiful daughters – Abigail and Adelyn who enjoy being able to learn and grow caring for animals alongside their Dad.
When Dr. Mitchell is not in the office caring for patients, he enjoys spending time with his girls (all 3). Days on the lake are the best. Dr. Mitchell and his family have two horses, one donkey, three dogs, two cats, and thousands of patients they love. Rickey however is Doc's main man. (pictured).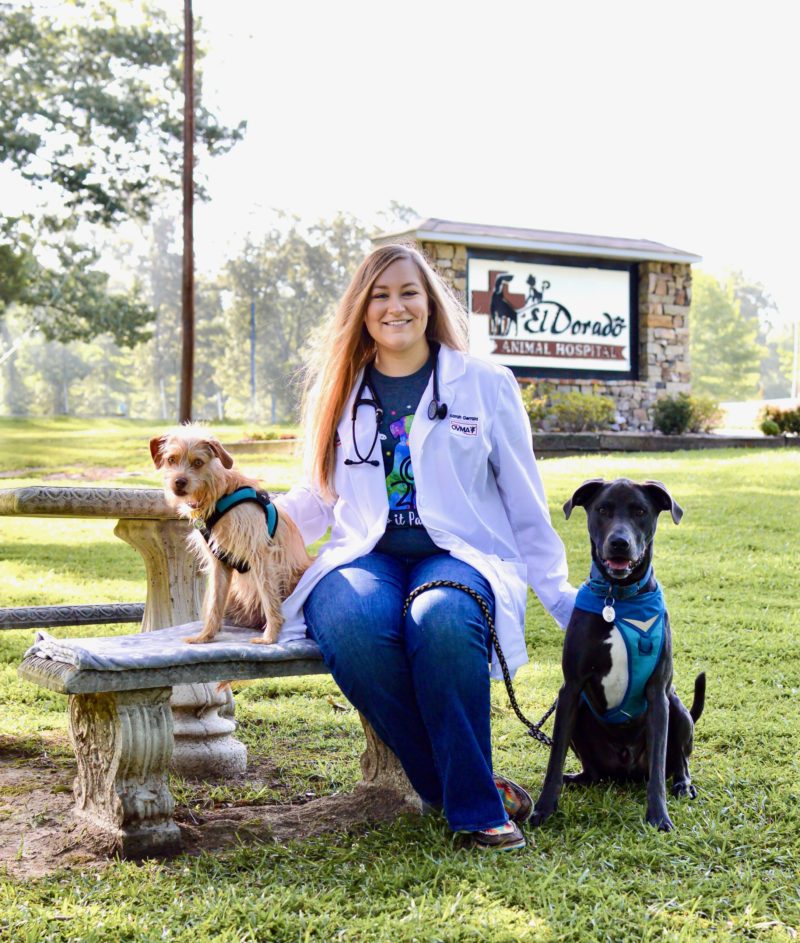 Dr. Sarah Gerrald
Associate Veterinarian
Dr. Sarah Gerrald graduated from Oklahoma State University College of Veterinary Medicine in May 2022. In the same year, she became part of El Dorado Animal Hospital. Healthcare and working with animals hold a very special place in Dr. Gerrald's heart. She is well aware of how amazing the human-animal bond is and because of this, she wants to ensure pets can live their best lives with their families. Dr. Sarah Gerrald's mission is to be a voice for the voiceless.
After work, she looks forward to some downtime at home by binging shows on Netflix. When Dr. Gerrald's fully recharged for some adventure, she enjoys camping and riding ATVs. She shares her home with three pets that all love going on walks around their neighborhood and playing in their backyard. Atlas is a pit/lab mix, Freya is a terrier/schnauzer mix and last but definitely not the least is their cat called Cora.
Katie
Veterinary Assistant
Katie has a degree in Business Management from South Arkansas Community College. She joined El Dorado Animal Hospital in 2016. Her primary motivation at work is to help pets heal and go home healthy.
Away from work, she goes deer hunting, horseback riding, and fishing. Katie also enjoys reading in her spare time. She shares her home with five dogs, four of them are rescues and all except one are hounds.
Sydney
Veterinary Assistant
Sydney came onboard El Dorado Animal Hospital in 2021. What she likes most about her job is the fact that there's always something new to learn. Sydney doesn't shy away from the anticipation of not knowing what could walk in their doors.
On the weekends, she enjoys hanging out with a few of her close friends. She also keeps boredom at bay by watching movies and playing with her dogs. Sydney is the proud pet parent of four furbabies. She has two adorable cats named Sosa and Stormy. Her two rescue dogs are Reese and Rosie.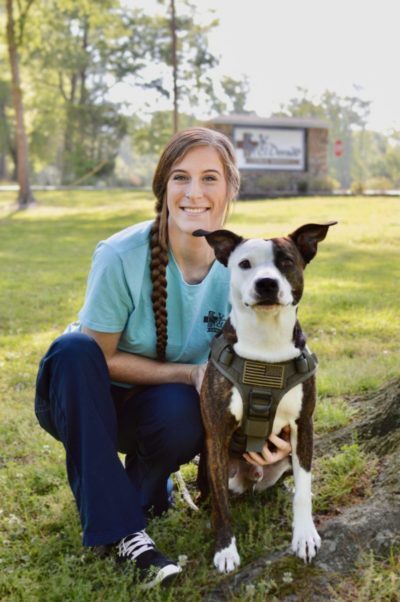 DeAnna
Veterinary Assistant
DeAnna has a Bachelor of Science degree from Southern Arkansas University. She became part of El Dorado Animal Hospital in 2020. She appreciates the fact that every day is a learning experience for her and there's always something new to discover. She also loves their work environment and the people she works with. DeAnna has always had a drive to help those who can't help themselves and she adores animals, which is why she strongly believes that Veterinary Medicine fits her perfectly.
Away from work, she enjoys fishing, gardening, hunting and playing with her dog. Her Pitbull named Cooper thinks the world of his Grammy, Papaw and his toy ball.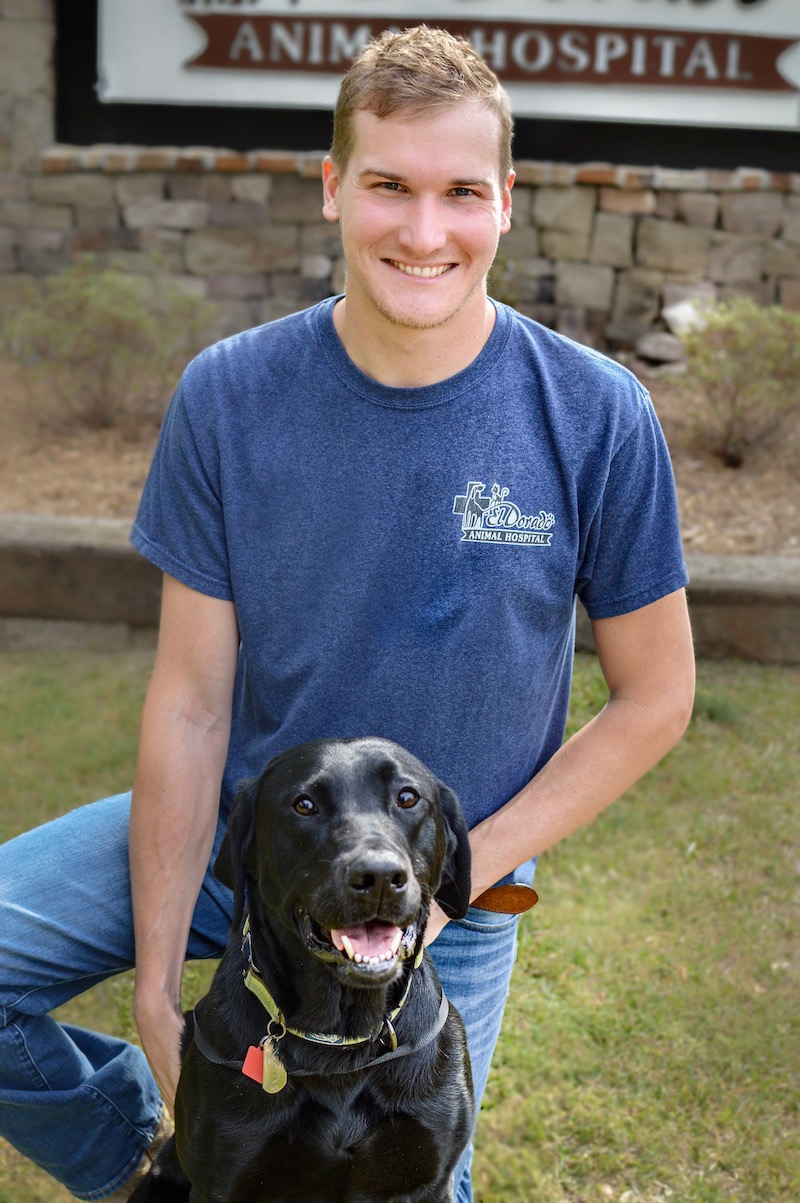 Drew
Veterinary Assistant, Client Care Representative
Drew went to Ouachita Baptist University, Henderson State University and Parker University. He joined El Dorado Animal Hospital in 2013. He chose to pursue a career in Veterinary Medicine because growing up on their family farm reinforced his love of animals and his willingness to serve others in their time of need. He also appreciates the challenges that come with each new patient and knowing that he can make a difference for them. On top of that, he loves their work environment.
In his spare time, he loves being out on the water! He also enjoys fishing, hunting and playing frisbee with his Labrador named Mason. Drew is both a dog and a cat person. He took in a rescue cat from the clinic when he started eight years ago and named it Dirigo.
Grace
Veterinary Assistant
Grace joined El Dorado Animal Hospital in 2020. Making connections with people through their pets and watching them overcome their setbacks are the main reasons she loves Veterinary Medicine.
She loves the outdoors and in her free time she enjoys hunting! Grace shares her home with a ray of sunshine in the form of a Black Labrador named Avery Jane who's not letting Wobbler's disease hold her back from living her best life.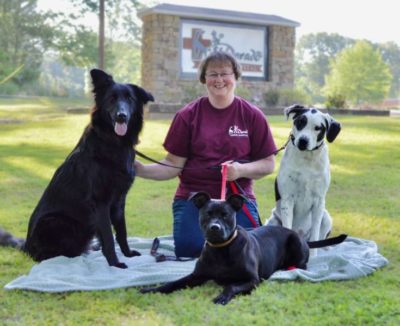 Nickey
Client Care Representative, Veterinary Assistant
Nickey joined El Dorado Animal Hospital in 2011. Since animals have always been her passion, she truly enjoys the opportunity to build relationships with clients that revolve around their pets' wellbeing.
She spends her spare time with family and her animals. She also dedicates some days doing dog rescue work. Nickey has opened her doors to all kinds of animals including two horses, four cats and six dogs. Their horses are Percy and Brego. Their cats are called Pint, Cash, NOC and Robin. Last but not the least, their six dogs are Trooper the rat terrier, Najla the chihuahua mix, Domino the classic mix breed, Myst the pitbull, Lozen the german shepherd/doberman mix and Hershey the pit mix.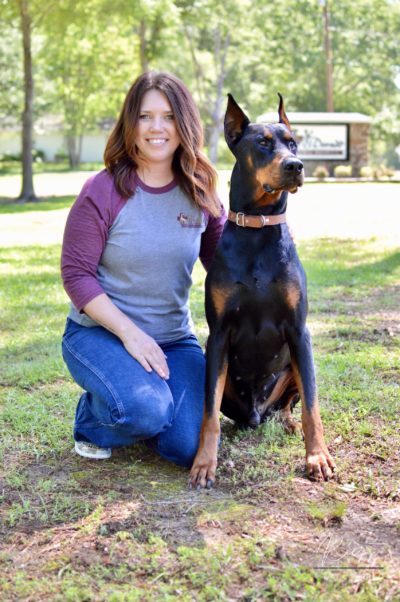 Crystal
Client Care Representative
Crystal has been with El Dorado Animal Hospital since 2016 but has been working the veterinary fields since 2007 at clinics in Louisiana & Texas.
Outside of the clinic she is very involved in her family's thoroughbred horse farm in Louisiana. She spends her spare time with her husband & daughter. They enjoy hunting, horse races, riding ATV's in the mountains, and going to the lake! They share their home with their Doberman, Sloan, and cat, Toulouse.
Sammye
Listening Ear, Counselor, Advisor, Encourager, & Spiritual Leader
Ms. Sammye is our heart of gold!! She's the one everyone turns to when they need encouragement or validation. Ms. Sammye loves every single pet that comes through our doors as if they were her own. Her level of compassion & deep faith are truly an inspiration to all of us here. She enjoys barrel racing & attending rodeo events. She attends church services at both Immanuel Baptist Church & Cowboy Church. Ms. Sammye was an Kindergarten teacher for 45 years.
Cindy Mitchell
Office Manager
Cindy has been a part of El Dorado Animal Hospital since the adventure began in 2011. She and Dr. Mitchell have been married since 2002 and have 2 daughters, Abigail and Adelyn. She did not originally choose veterinary medicine as a career, however, veterinary medicine chose her. Dr. Mitchell depends on Cindy more than anyone else. She not only keeps the clinic running, but she also keeps their home running.
In her free time, Cindy enjoys spending time with family and friends. Traveling is something she loves to do, especially serving the Lord on mission trips. Honduras has a special place in her heart. Cindy, Dr. Mitchell, and their girls have 8 pets all together.